Who are we?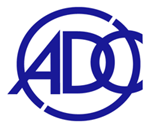 Mr. Alfred Bartolo Parnis and Col. Roger Strickland founded the company in 1930. The original name of the company was Malta Wholesale Drug Company. However, this was later changed to its present name due to legislation barring the use of the word Malta by private companies. The objectives of the company include the importation, promotion and sales of pharmaceutical products, toiletries and perfumes.

In 1953, the two directors of the company, who were the sole owners, decided to offer shares in the company to pharmacy owners, and to this date these shareholders still represent a small percentage of the company providing a networking advantage not enjoyed by others.

The first Managing Director, Mr. Alfred Bartolo Parnis, retired in 1965, and was succeeded by his niece, Mrs. Amy Psaila Manche, who in turn was succeeded in 1972 by her son Mr. Michael Apap Bologna, the present Chairperson. ADC's currently young and dynamic management team, headed by the present Managing Director, Michael's son Paul, synergizes the vast experience of its predecessors with his youthful indispensable enthusiasm to lead, mentor and motivate. Michael's daughter Christina, also a Board Director, strengthens this synergy with her valuable input across the multitude of business activities that are happening within the group.

Over the years the company has evolved into one of the leading pharmaceutical distributors on the Maltese Islands. ADC's success throughout its 80 years of history is fundamentally due to its people - ADC's highly valued, most important resource that continue to drive ADC's unique competitive advantage. ADC has managed to attract and retain employees who possess among the best competencies and capabilities on the market. Evidence of this is ADC's low staff turnover, which ranks amongst the lowest in this sector. Such employee expertise mentoring ADC's various operating departments has contributed to ADC's reputation of unsurpassed quality in all its operations, ranging from warehousing to administration, regulatory to sales & marketing departments. ADC's reputation of excelling at what it does is complemented by ADC's respect to the strictest Pharmaceutical Codes of Ethical conduct, where 'winning the right way' was and will always remain ADC's core value driving future growth.

An ambition to be the market leaders continually motivates ADC to exceed customers' expectations. Building on their vast experience of customer needs within this sector, ADC decided to fulfill such needs by purposely building centrally located offices and warehousing. This building, running on tailor-made state-of-the-art IT systems, is able to offer ADC's partners and customers an unsurpassed service quality. This major investment aligns to ADC's vision to keep ADC at the forefront of pharmaceutical distribution in Malta, ahead of times and its competitors. ADC are confident that their determination to remain market leaders will make them the distributor of choice for prospective partners who would like to share success stories presently benefitting ADC's existing partners.